The shared spaces
Encouraging interaction
and conviviality
Meeting new people
while walking through the garden
The River Place property complex offers several shared spaces.
The residential buildings can be accessed via suspended gardens, which are deployed on the base of the building on the first floor. Laid out in various spaces, showcasing the natural elements, these gardens invite you to take a relaxing break, spend a tender moment with your children in the playground or get fit by doing some exercise.
These spaces also facilitate interaction and the creation of a neighbourhood spirit within the the property complex. Away from the pedestrian street, on the ground floor, the gardens are also the starting point for invigorating walks.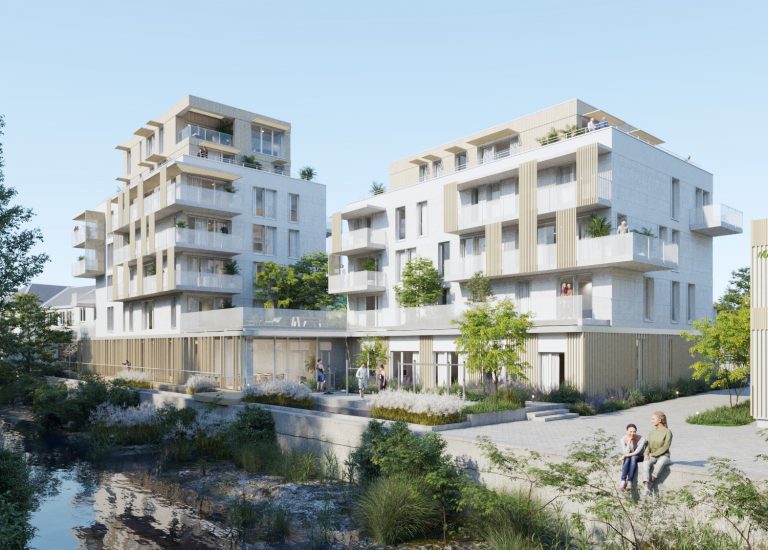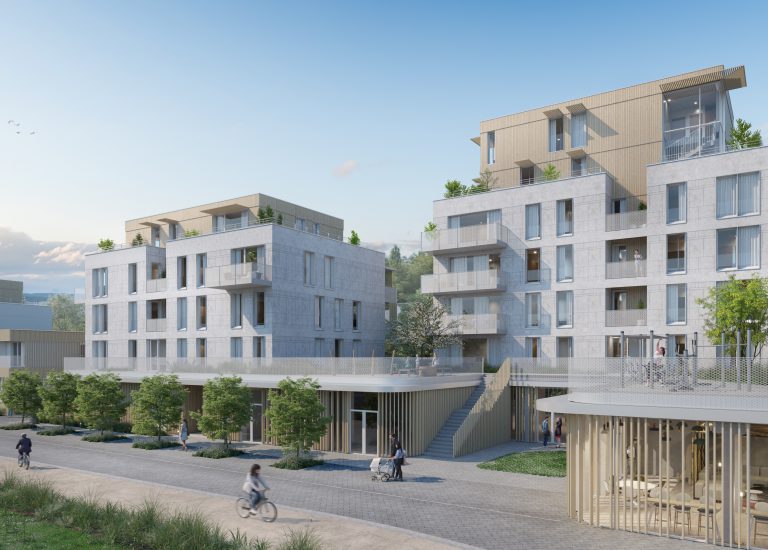 A multi-purpose room,
an extra room
Designed as an extension of the apartments, the multi-purpose room is the dream "extra room" within the co-owned building. Depending on the users, it will become a reception room to organise a birthday party, a yoga class or a screening room for a cinema evening with friends and neighbours.
This space is a remarkable asset for daily use as well as a means of fostering natural connections between co-owners to establish a high-quality neighbourhood.